Fort Engineering is a London based security and safety solutions provider, which has been an active participant of the industry for a considerable period of over 20 years. We have a factory in London, which is equipped with all the modern machinery and technology concerned with the manufacture of safety and security products such as high security doors, secure and bullet proof windows and panic rooms. Manufacturing premium quality and durable safety and security solutions in our factory in London, we deliver our highly effective safety and security products all across the UK.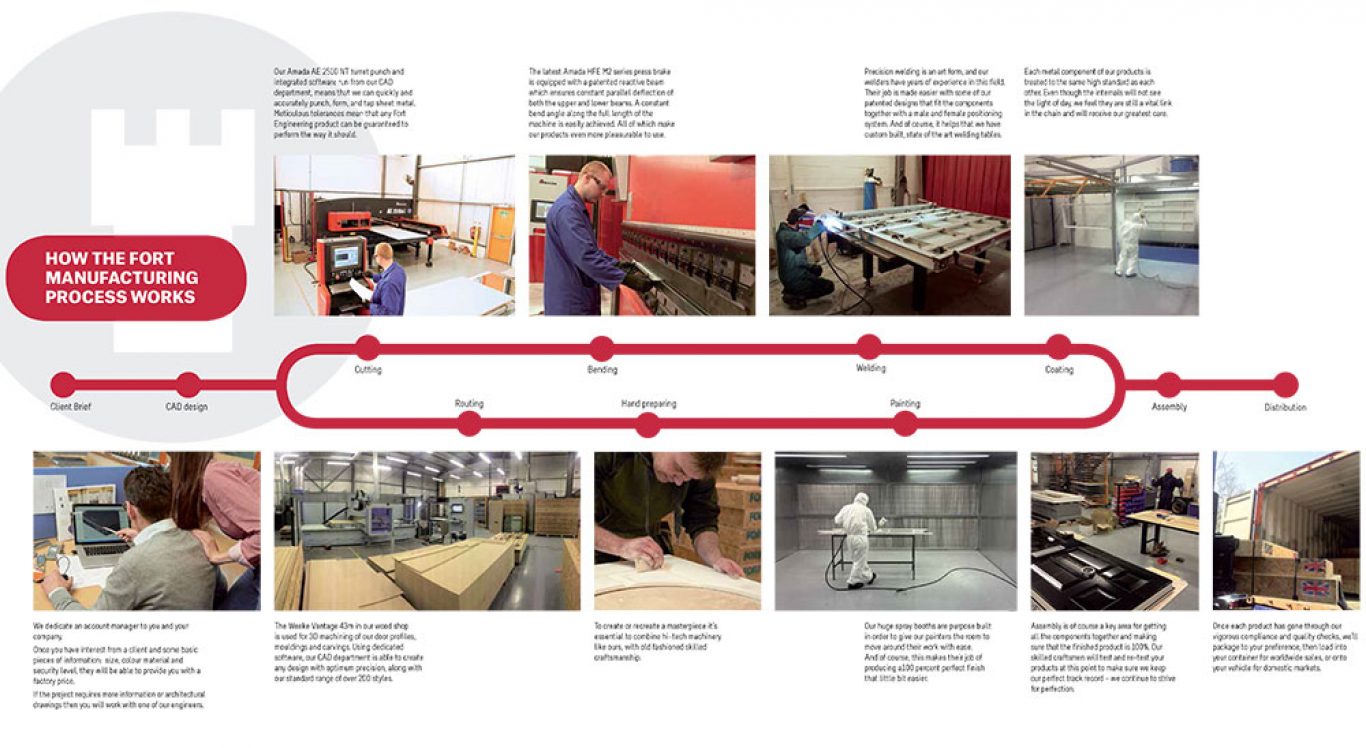 Our factory is a state of the art structure and through the integration of the knowledge of our qualified experts and modern technology, we are able to construct and deliver doors, windows and panic rooms that adequately meet all your safety and security requirements.
Manufacturing of security products at Fort engineering is an organised and structured process which employs all the modern techniques and procedures of specialised services and is conducted in compliance with all the standards and demands of effective quality assurance and reliable testing and production.
We give due importance to quality and product design in the manufacturing of our premium quality security products, to provide our customers with reliable and durable safety and security solutions. Through the incorporation of modern technology and latest techniques, we have been able to achieve a higher degree of precision and accuracy in the production of our vast and versatile range of security products.
Our experts diligently work to understand and comprehend your requirements and preferences and then develop and create designs that conform to all the demands of high functionality and visual aesthetics. It is during the designing and planning stages that we carefully assess and analyse the practical applications of our designs to eliminate or minimise any chances of error in the later stages.
We are extremely careful about the designing and production of our security products to ensure your maximum convenience and comfort. Therefore, we also test each of the components of our security products individually and separately to provide you with products that offer a high degree of functionality and utility.
We separately manage the production of each of the component for all our security products for achieving a higher level of accuracy and premium quality. The separately manufactured components are then assembled to present a final product that is created as per your individual requirements and preferences.
Before the delivery, all our products are subjected to rigorous testing to assess their feasibility for withstanding different pressures and analysing their practical applications and workings in different environments.